ACEO Art Card "Asian Dreams" from Bee & Flower Soap

Asian Dreams c 2007 Annie M! Annie M! 2.5" x 3.5" collectible art card
Ebay #:

This is a new collectible art card or ACEO from a class that I'm taking from the talented artist Pat S. Check out her art at her website here: http://www.patwiley.com The class is designed to mix it up and get us to think outside the box. I love looking at collage but have never made one before. This is made with soap papers from Bee & Flower soap that is purchased at the health food stores. I've bought Bee & Flower soap for many years, mainly for the paper and beautiful way it is wrapped with gold seals and tissue paper with Asian writing on it. I've accumulated quite a stack of soap papers that I've FINALLY found a use for on this aceo. Most of the artists I know tend to be accumulators of needful thingies. Last year I threw out a whole bag of mint tins that I'd saved - little did I know that they art hot on the artists circuit for making altered mint tins, cool dolls and collages and ACEOs. Oh, well, spilt milk.....
ACEO's (art cards editions and originals) are collectible affordable little art cards, only 2.5" x 3.5", made to fit in a baseball card sleeve, and are ~H~O~T~ on Ebay. Just type ACEO in your Ebay search. I know I keep plugging them, but they are a fun place to discover other artists; and to be discovered. So far I've seen two artists' work skyrocket and I wish I'd bought more of their work when ".....I knew them when....". Which artist will you discover? Maybe ME, ha ha.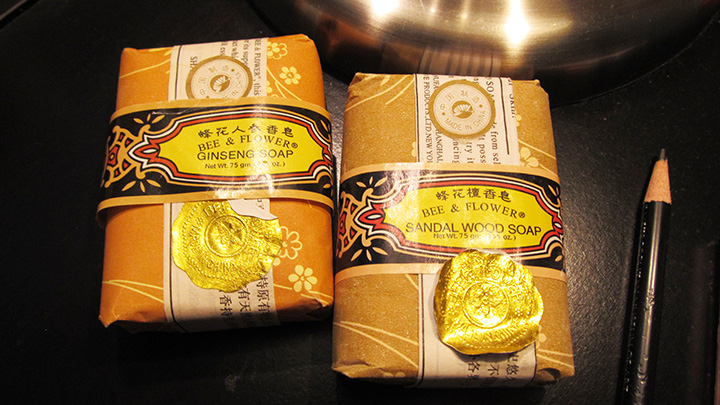 PEACE,
Annie