HaPpY HaLlOwEeN!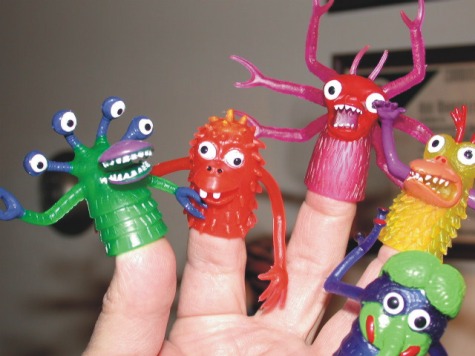 These creepy little guys are tellin' ya to not forget to check out Pumpkin Lady at Ebay #6569881139. Anyone who mentions that they saw it on this blog will get a generous shipping discount ;)
*********************
Below is a new addition to my smilin' black cat collection, "Bad Andy" an original watercolor art card by Shelby. Got to admit, out of all my smilin' black cats, Bad Andy has the biggest smile ;) A little edgey, no? If you'd like to collect nifty little bits of original art, just type in ACEO for (Art Cards Editions and Originals) for your Ebay search and you'll bring up TONS of these cool little gems. Each one is 2.5" by 3.5". They're a BARGAIN and are great for people with a limited amount of space - they can be kept in scrap books in the same size sleeves that baseball cards are kept in. Check 'em out - the artists will thank you for supporting real LIVE authentic American artists.
Copyright '05 Shelby
Annie