MeRrY ChRiStMaS.... and Divine Feminine Art Exhibit
Merry Christmas to all of you out there in Blogland!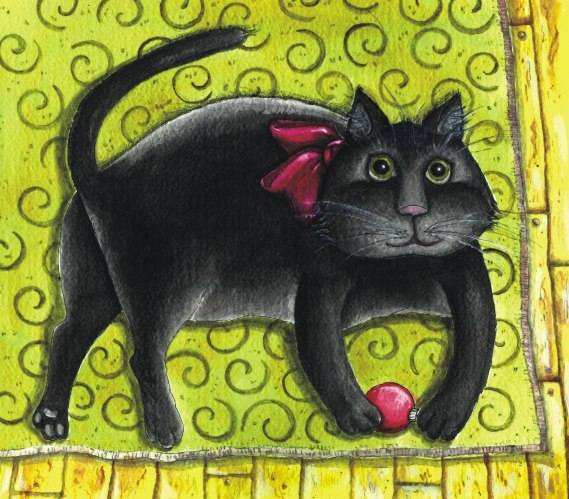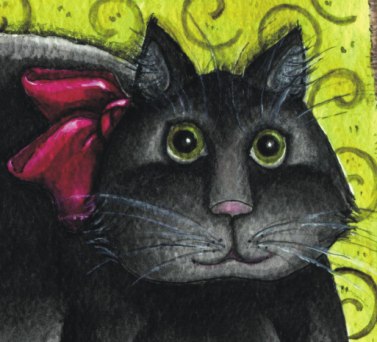 AnNiE

"Christmas Kitty Cat" - Watercolor paints, watercolor dyes, India ink, pencil, acrylic paint, glitter, graphite, colored pencil. 9" x 10". Painted with all archival acid-free materials and the best synthetic non-fur brushes. Satisfaction guaranteed by the artist. Copright 2005. Fits in most standard frames. Available - just ask ;)
******************************
Below are photos of "The Divine Feminine" art exhibit this summer held at the Cathedral Church in Kalamazoo. This exhibit was FANTASTIC!!! I enjoyed every minute of it and the art was amazing. I sold my "Ancestor" painting so, of course, that probably added to my particular excitement about this exhibit ;) I've pointed out (below) Angelica's beautiful fabric piece, see it with the big spiral? Many artists that I know excel at a particular design theme; and Angelica is a master of the spiral. Her spirals suit my inner eye and they all look like perfect infinity to me. There is a long shot of the ceiling light effects in this church. It is breathtaking when you walk in - every aspect of the interior lighting, windows, fixtures, placement of pews and alter, etc., have all been carefully wrought and the effect is beautifully modern. These photos were provided by the Cathedral Church.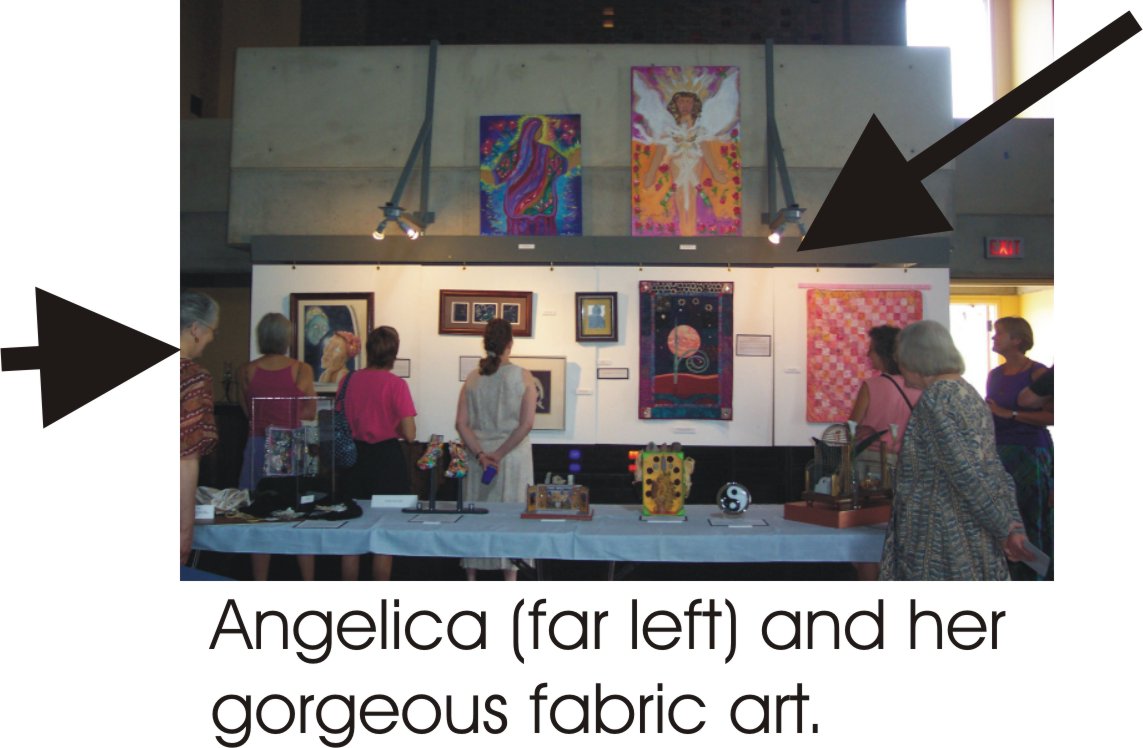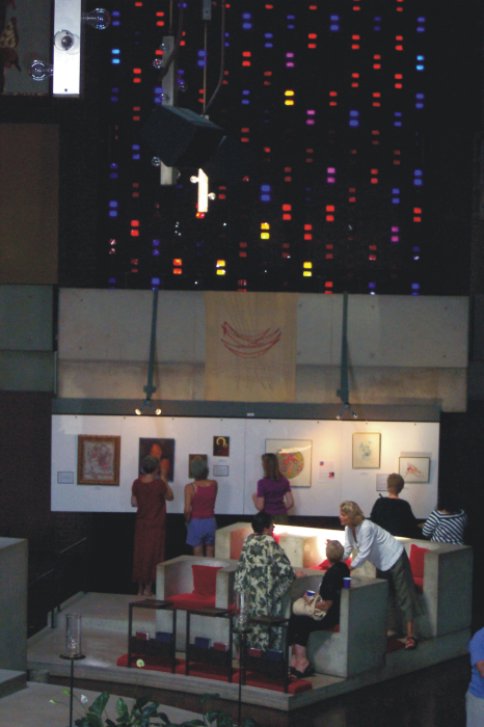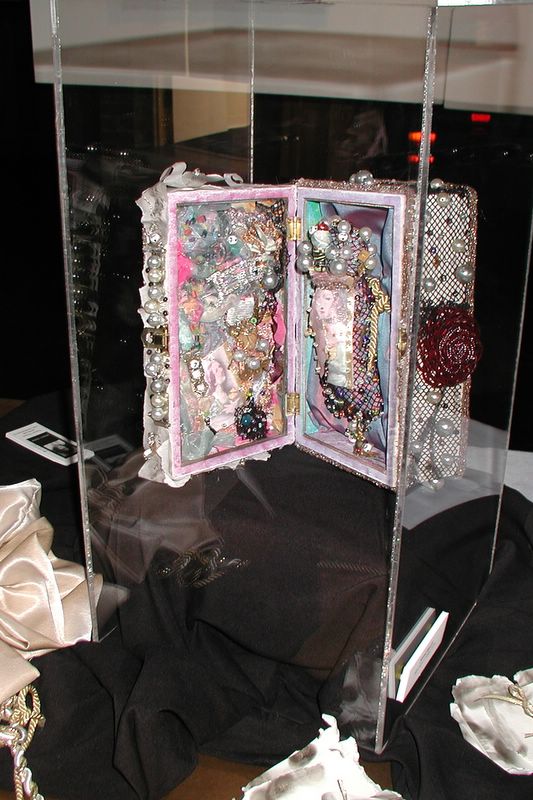 I've also pictured below the unique Cathedral Church where this art exhibit was held. It is visible from I-94 whenever you drive through Kalamazoo and I think it's gorgeous, and a landmark in my book. It has a unique spire design like an old castle only much modernized, and there is a lot of concrete and fabulous lighting effects inside the church. The way they'ved used the concrete everywhere is beautiful both inside and out. There was quite the to-do this summer as the people who own this church (the Episcopalians I think) did not know if they had enough money to keep it open as a church and were considering selling it. However, all's well that ends well, and they voted to keep this gem open as a church. They also have labyrinths there, both indoor and outdoor. I've walked their outdoor lab (pictured below, the spiral again!) and hope to walk their indoor lab someday. It was a unique experience, walking round and round in a field with the fall wind blowing in our faces and all the November plants rustling in the wind. It does put you in a special state of mind, and Mother Earth communicates there - I know it.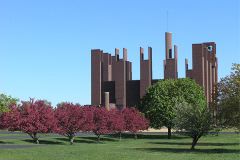 Annie