~M~E~R~R~Y~ ~C~H~R~I~S~T~M~A~S~~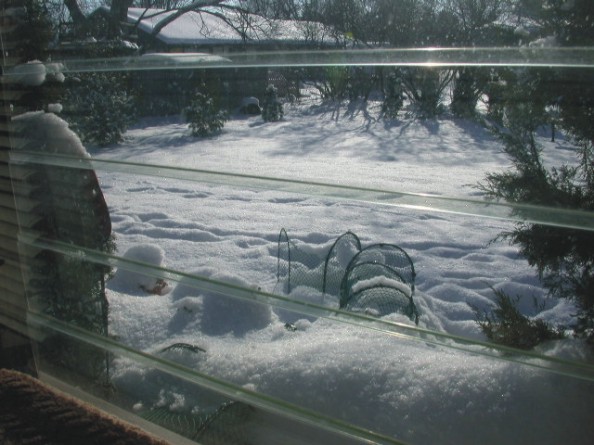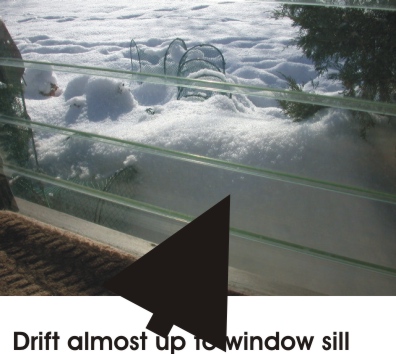 ~F~r~i~g~i~d~ World
Snow really can be beautiful. When you're not out driving in it or working in it. When this picture was taken (4 days ago) the snow was cold and crystalline, fresh, weightless and dry - probably perfect for skiing. It dusted the tops of the old snow and made it look gorgeous. Did you all see the PBS special about John Denver? It made me realize how much we miss him. The song "Aspen Glow" (I think that's the title) captures in music what a fresh dry snow looks like as it comes spiraling down. I was inspired to draw several snow drawings as I watched & listened to the show. Talk about singing with the voice of an angel...
*********************************************
I keep all my greeting cards; yes, all of them since about 1980, Christmas and otherwise - and I have a trunkful :) The home-made cards are special and collected separately in a scrapbook. Here are three home-made cards that I wanted to share with you to enjoy for Christmas - and I hope you're having a merry one!

Shelby's gnomey vintage ornament....

Becki's Fish....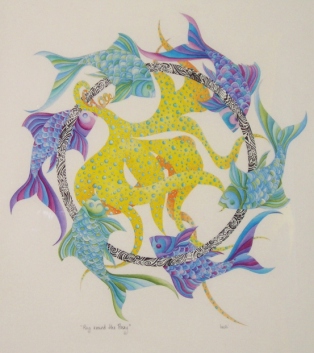 And Reg and Marla's kitties...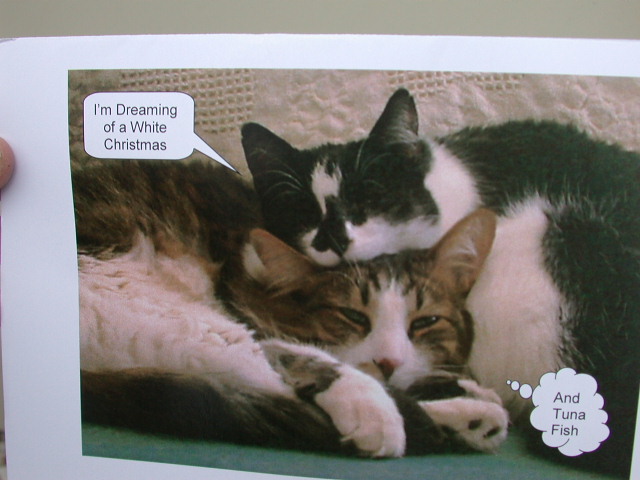 Have a ~M~E~R~R~Y~ ~C~H~R~I~S~T~M~A~S~ ~B~L~O~G~G~E~R~S~!!!!!
AnNiE
All artwork and photos are copyright of the artist who created them.