One... two... three.... GO! Write that Great American Novel
Later (11/5/05).. and the leaves are going... going...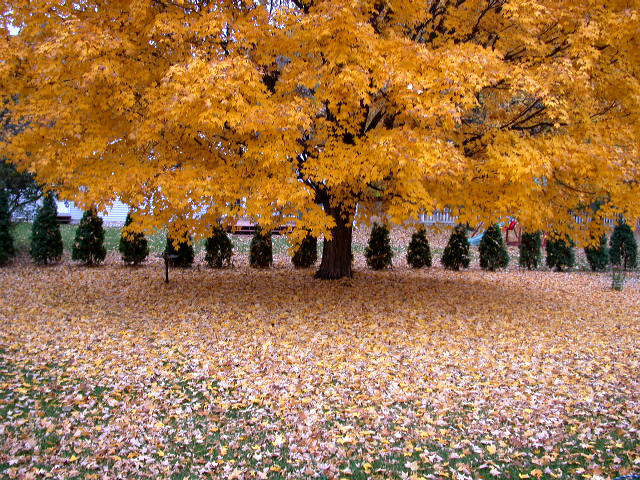 *********************************************
November 1, 2005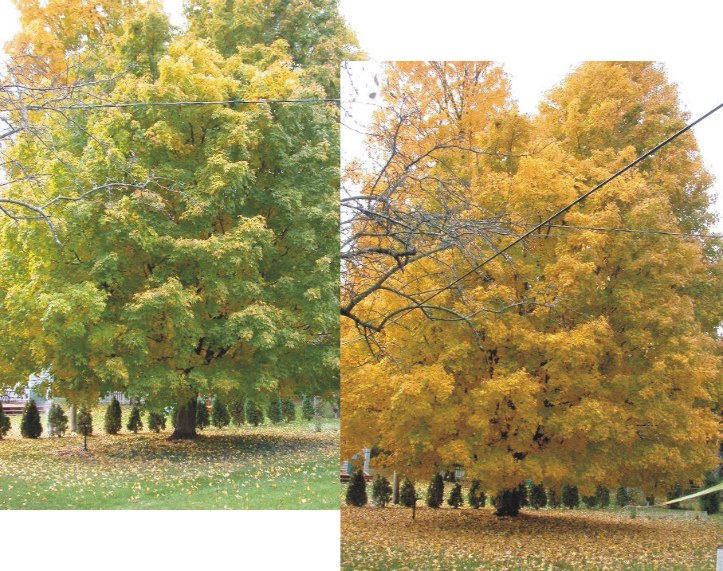 Maple tree turning colors - shots are one week apart.

Hey, have you all signed up to write The Great American Novel? Today is the 2nd day into the contest, and Rick and I have yet to write a word. We've decided that if we don't write something by the end of today, we'll forget it and try again next year :( They say they really don't care what you write, just as long as you FINISH a certain amount of words by the end day which is the last day in November:
http://www.nanowrimo.org
Here's another shot of our maple tree. I'm obsessed with trying to capture that unique phenomenon that happens only for a few days in the fall when the leaves turn yellow and they actually glow. Have you ever seen it? When you were a kid out on Halloween night walking under the huge Maple trees, possibly? I tried to capture it, but don't think I succeeded very well. Here's my best "glowing" shot.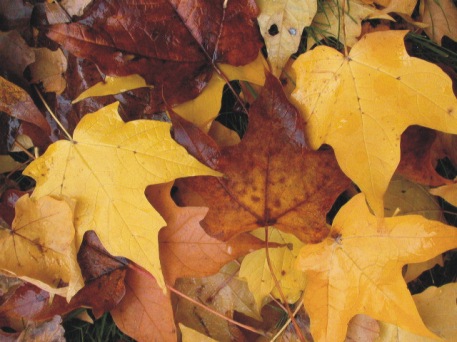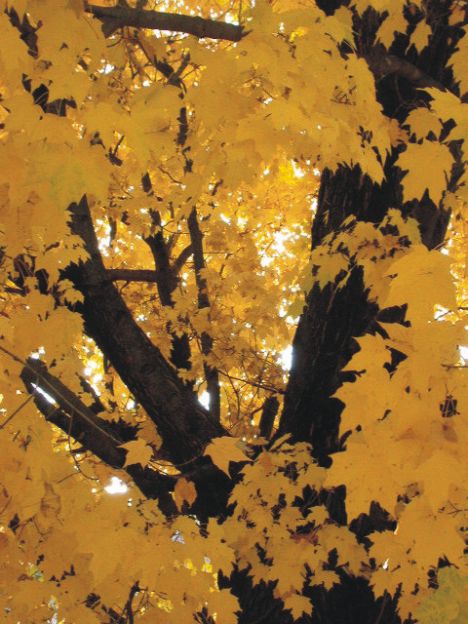 ****************************
Have you ever seen English Ivy bloom? I never knew they even had blooms until last year, when I first saw blooms on my English Ivy. A very unique pretty little flower thingey. Right up there in my book of "strange alien plants" that I find in my back yard ;)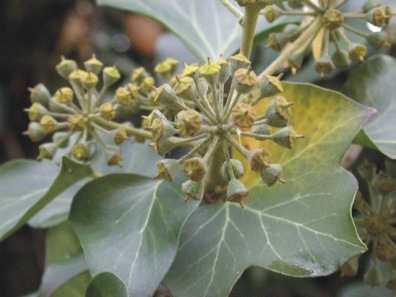 ****************************
GOOD NEWS! My art was chosen as "Art of the Day" on November 1 on the EBSQart.com site. Go to www.ebsqart.com and look to the right side of the home page, you'll see "Art of the Day". Click on that painting and you'll see a list of the people who were chosen this week. My Cow Jumped Over the Moon was art of the day yesterday. This is the 2nd time my cow has won a prize, so I guess people like that humorous whimsical style. ****************************
YAY! The 10,000th person to visit my blog is (drum roll please).... Little Jiffy, aka Jennifer! Hoo haa, Jennifer you probably have so many of my greeting cards by this time (laf). I'll think of a treat to send you for being the 10,000th blogger ;) THANKS to everyone who has visited our blogs this first year and a half! Rick is starting back up on his astronomy blog, after being involved in another project for the last few months. ****************************
Yesterday we got a box of HEAVENLY home-made artisan-designed original chocolate gingerbread cookies from California artist extrordinaire Jennifer! Mmmmm.... mmmmm... we fell upon our "share" like hungry sharks, grabbed a big glass of milk and had a dunkin' good time! We sacrificed 2 cookies and the rest are saved for our families birthday bash, so they are rationed and safely out of our reach until we meet. Here's a pic of the cutest little kitty cookie that I added to my smilin' black cat collection. These cookies were hand-cut in great doggie and kitty shapes (including a fluffy poodle!) and hand-decorated. Family members have been known to keep them and not eat them because they are so cute. But they are YUMMY treats if, like us, you can't resist, and if you need a special batch of cookies for a special event, you can see Jen's blog by going to the left side of this page and clicking on "Jen" in our list of linked blogs.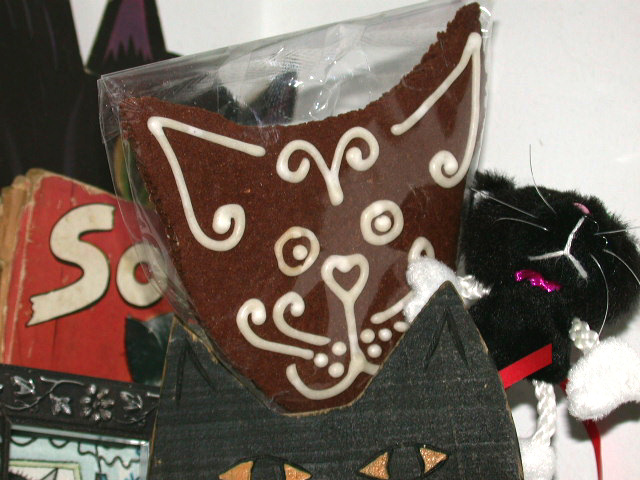 Did you get any Trick or Treaters last night?

Peace and enjoy the glowing fall trees,
Annie