PeBbLy Snow
An interesting snow-fall last night, pebbly, cobbly, hummocky snow. Francine managed to get all the way out there by stepping in all the valleys and not on the mounds. It almost looked like she left no tracks at all.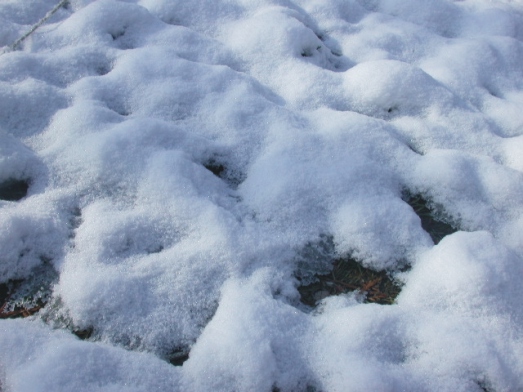 The Michigan Motto: If you don't like the weather today, just hang around because it will be different tomorrow. How true. I had just taken the pic (below) to post how my sedum were growing the day before yesterday, and the next day we had snow! Well, it shouldn't surprise me because we've got a month left where snow can happen any day. Although the weather is getting nicer and the sky bluer by the day. YAY!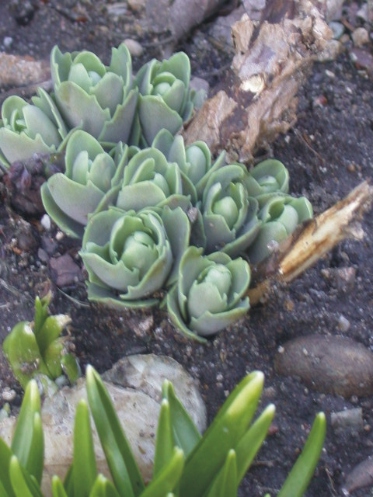 ************************************
Bountiful beans

This is one of Becki's beautiful plants on it's way to be displayed and sold at a Kalamazoo restaurant. Aren't these beans amazing - they're so lush and full of life. Check out the tiny curled tendrils and the unique border. Wow, a beautiful painting Becki :)
All art seen on this website is copyright to the artist and may not be copied or displayed without express permission of the artist. Please respect the rights of all earthlings, thank you.